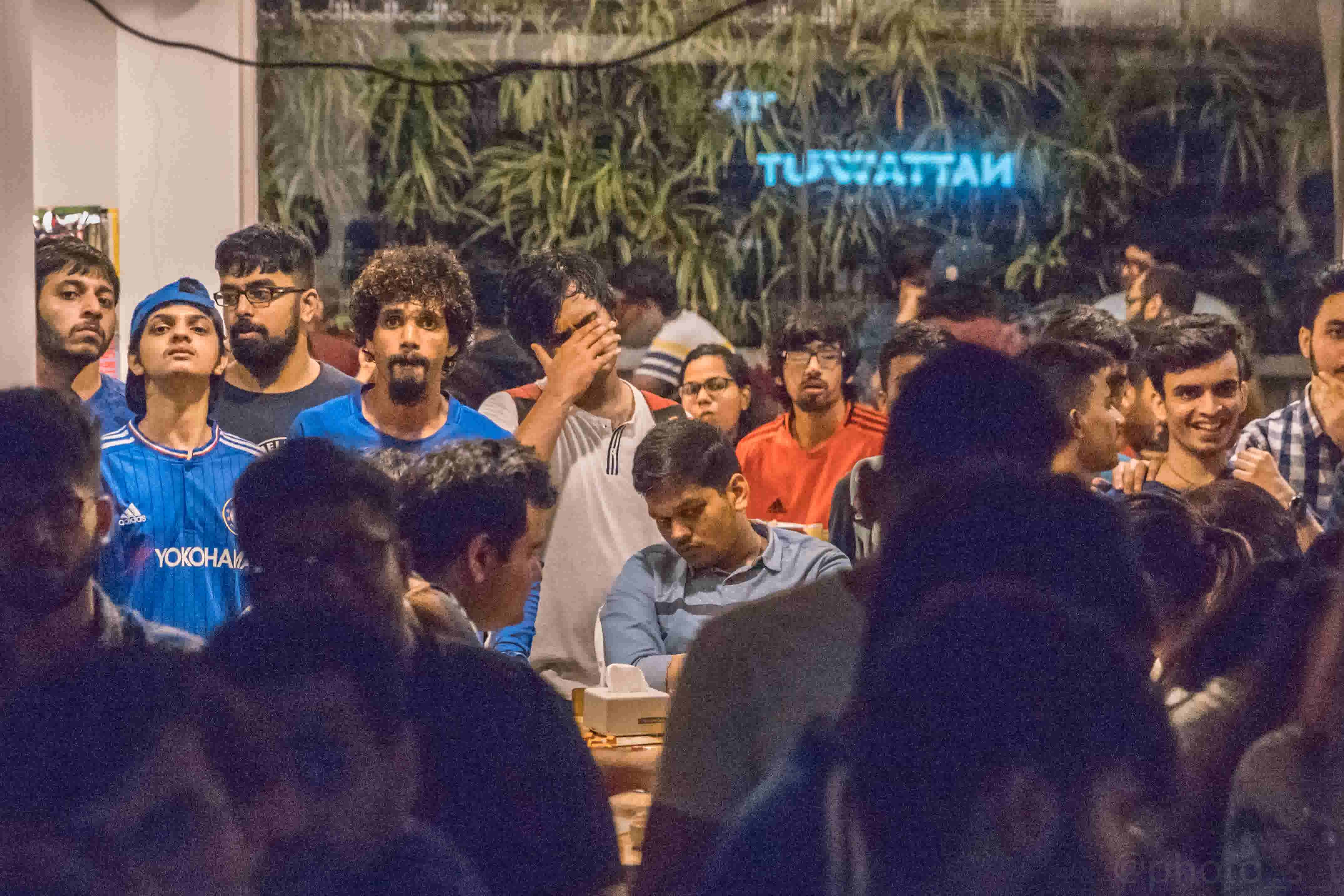 It's match-day of your favourite sport and nothing can stop you from watching the spectacle live.
Your mother may ask you to get groceries, your friends want to watch the latest Salman Khan movie or your girlfriend wants her treat at that new, posh restaurant that doesn't even accept Zomato Gold.
But no, not a single person comes in between your viewing experience and we agree. To live every second of the action, drama, twists and turns is what we came for − not a movie with a bad script. A million things can happen and it keeps us on the edge of our seats.
Despite that, do you feel something missing at times, or rather, a lack of amplification of this exhilarating event? Yes, most likely, you do. It's 6:30 PM and you have sat down to watch one of the biggest Premier League fixtures as your favourite club goes against their bitter rivals.
You are sat there, jersey on, loose shorts, lying on the couch listening to the pre-match discussions. On your left you have a bottle of Coca-Cola and on the other side, piping hot pizza that was delivered within 30 minutes.
All set? Good, now think of all that you could be missing − sitting there alone on the couch while your mother whispers under her breath about missing the latest episode of Naagin. Maybe you have a few friends coming over but either they don't know anything about football or you can't celebrate a single goal like a madman without your judgmental, cricket loving father giving that cold hearted stare.
Hey, also, food and drinks are gone! Guess friends aren't always the best company.
What to do then?
Well, it's simple. A few days before the match, look up on live screenings of your favourite match happening close to you. It is easy to find such screenings and with advanced event ticketing sites, it's safe and secure too (we do the same by the way, wink wink).
And to your surprise, a lot of these events are free − which means you might not even have to buy tickets to get in. Simply RSVP and be there on time! Even if you paid what feels like a huge amount, it is likely that you can cash in part of, or the entire amount, on food and beverages. It's that simple.
How's it better than watching at home though?
Dude, come on. First and foremost, you'll get to watch the match on a bigger screen with an excellent sound system.
Next up, your friends and you have a plan set through this match. Talk of killing two birds with a stone. You can even avoid that expensive date by bringing your girlfriend along. It can't get any more convenient.
Hold up, that's not all. There will be many other supporters and fans too, which means that every moment of the game is something unforgettable with the cheers and chanting that goes along as the game progresses. You can even go crazy with your celebrations!
While the game is ongoing, you can munch on exciting food that the venues offer or even drink your way to victory with beers − the way they do it in the UK!
Even after the game is over, you can sit back and discuss your love and passion for the game with the rest of the people present. Everyone has a story to tell and it gets better with more people present.
And if you love a fair bit of attention on social media, feel free to click pictures and post
them on your story. It's an all-round solution for doing everything you like in one place!
All in all...
It would be great to see you turn up at live sports screenings. A good sporting community shouldn't be just on the field − many sports deserve love and affection from your end. The more you talk and engage people about it, the more chances of those people developing an interest. You get to enjoy what you love and others are motivated because of your undying interest.