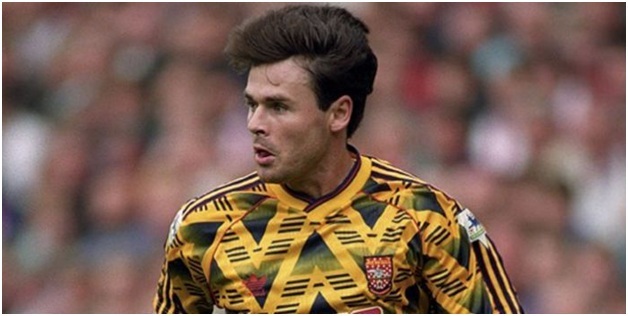 Considered one of English football's most iconic yet weird kits, Arsenal's Bruised Banana away jersey has grown a solid reputation over the years.
This unforgettable kit came at a time when they weren't doing so well in the league. They had finished 4th in the league in the 1992/93 after winning the title the previous season. In the 1993/94 season, a shocking 10th spot awaited them the next.
Bruised Banana: more than just a concept
Made by Adidas with JVC as their sponsor at the time, it was quite the occasion to mock the Gunners outside their on-pitch performances.
Despite that, this jersey was worn by Arsenal legends Alan Smith and Ian Wright.
Though a terrible concept as it was thought of by many, it has turned out to be a modern day icon that's close to heart for many Arsenal fans and designers alike.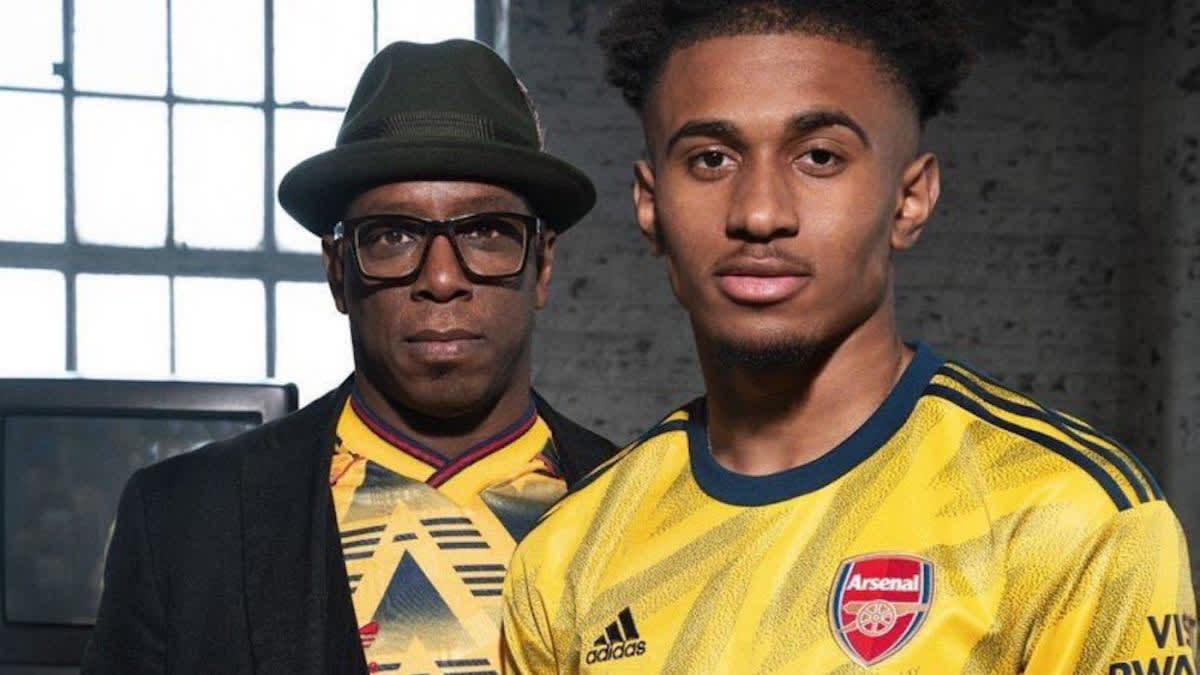 An act of preservation
No matter how bizarre it might look to onlookers that see it for the first time, the Bruised Banana is still loved and remembered by everyone at the Emirates.
You will still find a few donning that jersey at home and away matches, with replicas going for over 40 Pounds.
Many designers have incorporated this design in their own installations and artwork. It's a win for Adidas, and they had their opportunity to bounce back once more.
The Adidas makeover
The 2019/20 season was a complete overhaul for the Gunners.
Though the pre-season will be remembered for their transfer market heroics, many see the Adidas sponsorship as a throwback to the glory days.
Adidas revived the iconic Bruised Banana once more, with a modern and selective twist.
The new and refreshed jersey follows a lighter rendition of the zig zag, a crew neck collar
and Adidas own three stripes on the sleeves with a dash of navy blue.
The brain behind the new banana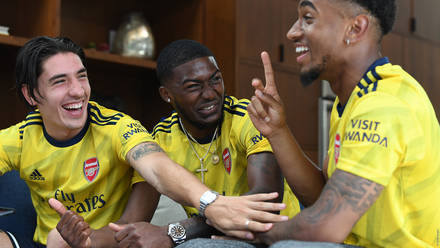 James Webb, the man responsible for the new rendition, took help from his thought and research.
He finally set his eyes on a graphic after scouting through years of Arsenal history.
The zig zag shape aka the lightning bolt was taken from a crest that was displayed on the facade of the Royal Arsenal Gatehouse.
UEFA regulations meant that Adidas could not simply reissue the old model. They have done their best to avoid any complications and despite the hurdles, Arsenal fans and football fanatics have welcomed the design with aplomb.