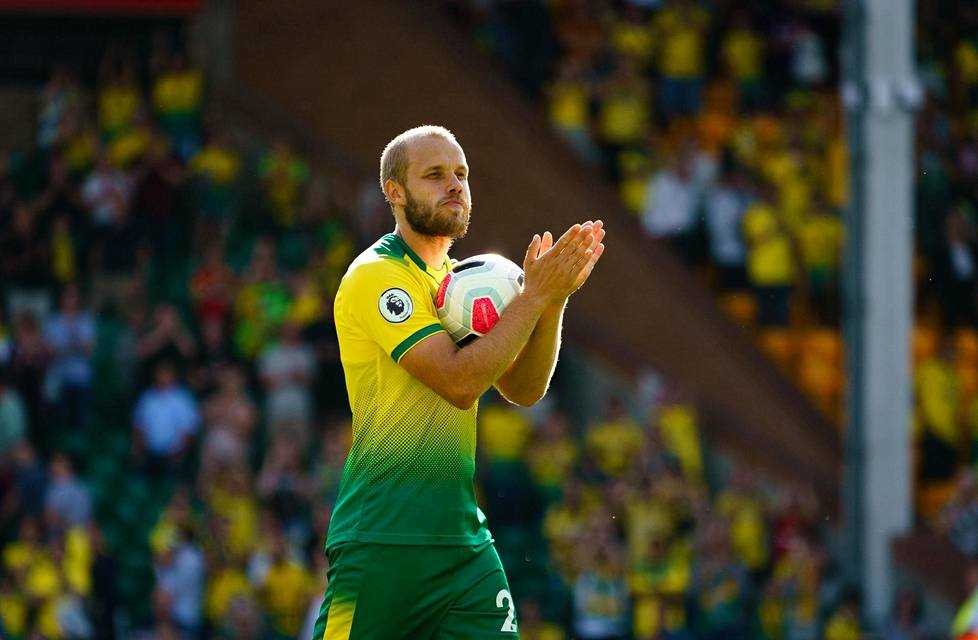 Out of the three teams that were promoted to the Premier League 2019/20 season, it looks like only Norwich will stay up.
Aston Villa have a squad capable of being another but they have not shown any promise on the pitch.
Sheffield Wednesday on the other hand have no squad depth − something that will haunt them towards the end of the season.
Defeating Newcastle 3−1 was seen as a bad display for the Magpies though the recent 3−2 win over Pep Guardiola's City has made pundits and experts play close attention
Important aspects of Norwich's play
The Canaries, led by Daniel Farke play an exciting 4−2−3−1 which allows them to bring the form from last season that got them promoted.
Another case in point is their pressing that led
to Otamendi conceding an error that led to a goal.
Also, they have a greater passing accuracy when you compare them with other PL teams.
But, the most significant game changer is their striker Teemu Pukki.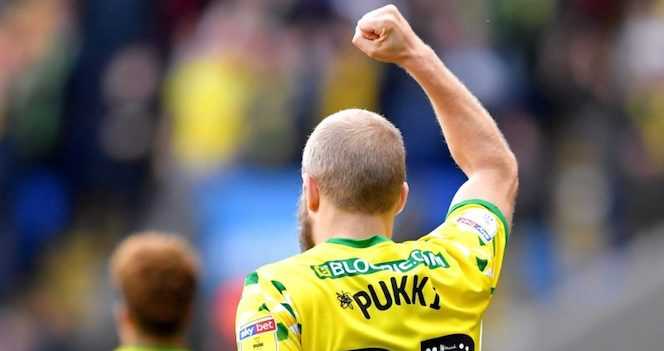 Who is this Teemu Pukki?
Teemu Pukki is a Finnish international that started his career with KTP, a club from Finland.
He joined Sevilla in 2008 only to play a single game for them and since then has been a wanderer, going from club to club, playing for teams such as Schalke 04, Celtic and Brondby.
The 29 year old signed for Norwich last season on a free transfer and has been on top scoring form ever since.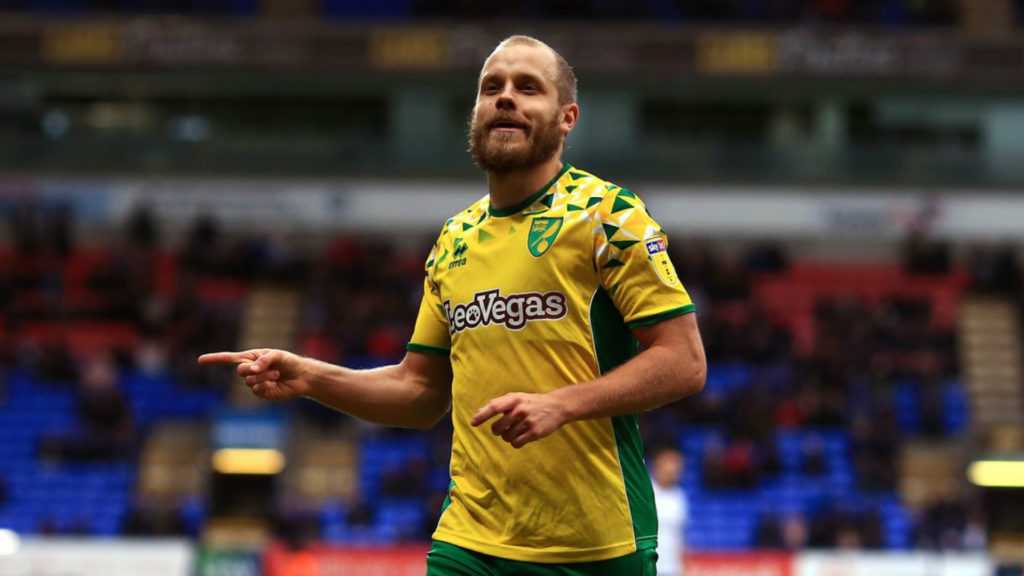 The stats speak for the man.
Pukki was the Championship's top goal-scorer with 29 goals, averaging a goal every 132 minutes.
Out of Norwich's 9 goals, Pukki has scored 6 and assisted 2 of them, taking 1/3rd of Norwich's shots per game.
If you did not understand what this meant, then here's a simple explanation − he does not shoot when he sees a faint chance.
Instead, he gets into the penalty box and then takes aim when he sees that the time is right.
Some fun facts: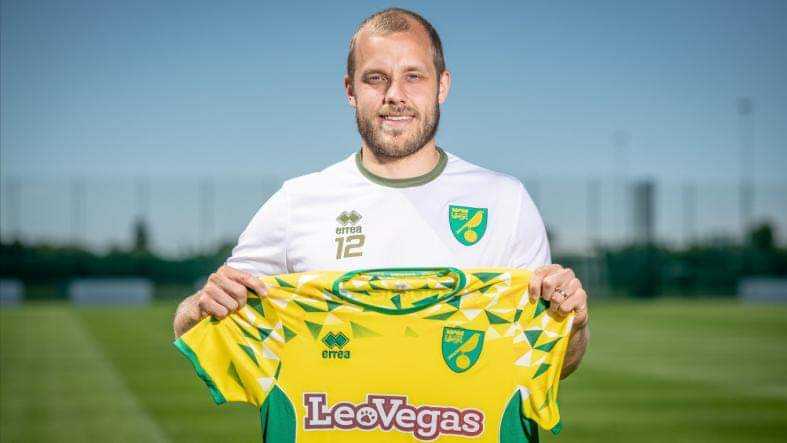 Pukki scored a goal against Liverpool with an xG (expected goals %) of 0.07

Against Chelsea, that xG was 0.19 and he still converted.
With an expected xG of 1.02 against Newcastle, Pukki managed to score a hat-trick.

5 key passes in 6 games, with 2 being successful.
10/15 dribbles won.
His current xG is 0.54 and xA (expected assists %) is 0.43, which means that he will most likely be involved in a goal that Norwich score.
His xA + xG is at a staggering 0.97. Jamie Vardy during Leicester City's title winning 2015-16 season had 0.81.

With Liverpool and City's squad size, it is unlikely that Norwich will win the Premier League this season.

But there's one certainty - that Pukki will score goals. If you have him in your FPL team, then it is likely that you will be raking in points on a good day.