Growing up in India is a challenge. As a kid, you realize that it's a mix of handling responsibilities as a student and learning to entertain yourself somehow.
But as the years go by, the education side of it takes over and there's less and less from your childhood to enjoy.
No more. We're taking a trip down nostalgia lane to bring back things you enjoyed as a kid.
Pokemon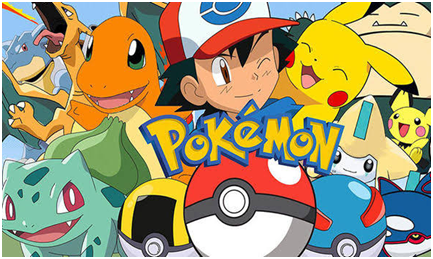 5 PM and 8 AM Cartoon Network slots.
Rings a bell? Yes, it's Pokemon. You might recollect singing to the theme song or the Poke Rap. The first 151 Pokemon are still fresh and you love Ash and Pikachu's journey. Also, Team Rocket.
Though the franchise isn't dead in any way, it has had limited interaction in India.
They're still playing older seasons on Hungama (Diamond and Pearl) so many aren't interested in watching.
But, if you really want to relive those adventures, here are a few options:
Pokemon Go − it has become better with PVP and legendary raids.
Pokemon Duel − it's a strategic board game like game for your phone.

Pokemon Masters − an online 3v3 battle format.
Pokemon Showdown − play competitive Pokemon on your browser.

GBA Emulator − play old Pokemon games meant for Gameboy Color and Advance.
Drastic Emulator − play advance Pokemon titles such as Black & White.
Beyblade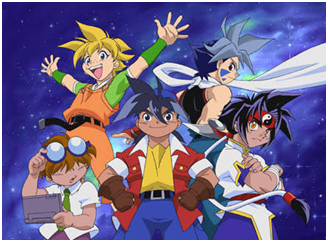 Beyblade is another anime that deserves a mention.
There was a time where everyone and their grandma had a Beyblade. Spinning tops were a national phenomenon and parents were worried.
You must have found yourself fond of either Tyson or Kai as they went through countless battles with Dragoon and Dranzer.
There were many different versions and types of Beyblade and the franchise had a reboot with different antagonists. Despite that, it's still a solid pass time that's well remembered.
Want to get into Beyblade again?
Here's what you can do.
Join the World Beyblade Organization. It's the biggest site for Beybladers. There are tournaments held in Mumbai too.
You can also get the current gen Beyblades at your local toy store or at a Hamleys.

The current anime, Beyblade Burst can be found on Netflix.
So, ho jaye shuru?
Dragon Ball Z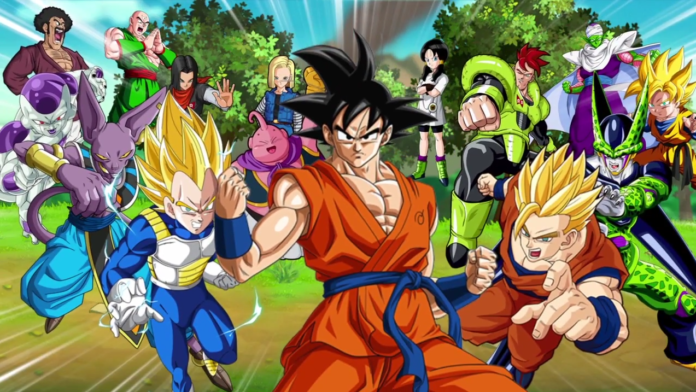 Shouting Kamehameha in public? Check. Drawing super saiyans during class? Check. Aspiring a body like Goku? Checked.
If you're one of the above, then DBZ has got you real good.
It has cemented itself as one of the best decisions Cartoon Network India ever made and it still lives on in references that have a level of awesome over 9000.
Planning to get into Dragon Ball again?
Watch Dragon Ball Super if you haven't. It takes the power scaling to another level.

Dragon Ball Legends and Dragon Ball Z Dokkan Battle are two great games.
Yu−Gi−Oh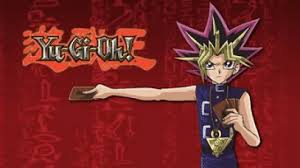 A lot of people easily forget Yu−Gi−Oh. It's odd and shocking.
Yet, it remains an important part of many people's childhood.
The anime was watered down for kids. When you watch the Japanese audio with subs, you'll see how it tackles issues such as depression, split personalities and narcissism.
Mythology from across the world and other great stories are very well involved to make it a decent watch even today.
If you want to get back into it, here are two options.
Watch Yu−Gi−Oh The Abridged Series − it's a fan made effort with 70+ episodes that's a parody with fourth wall breaking and insane references from pop culture.
Yu−Gi−Oh Duel Links − a mobile game based on the card game where characters have their own special abilities.
Honourable mentions
There are many more we couldn't add in an elaborate fashion but hope the short list below helps!
Bakugan − the physical rolling ball card game is rare to obtain but is easily to play.

Duel Masters − similar to Yu−Gi−Oh but harder to find.

Naruto − all seasons of Naruto are available on Netflix. The next saga, Boruto, is out too. You can find a plethora of games on App Stores.

One Piece − it's still going on to this day. Talk about longevity.
Mario − Super Mario Run & Mario Kart Tour are available on the Play Store.
Hope you liked this list. If there's any other you'd want us to mention, drop a DM on Instagram!