When you think of some of the best football derbies on the planet, you most likely think of the El Clasico, the Merseyside Derby, the North London Derby, the Madrid Derby or the London Derby.
Well, whatever league you follow, there are high chances that you have not heard about the Revierderby. That is unless you follow the Bundesliga.
Yes, the Revierderby − there is no typo there. No space between those two words, and the same emotion is felt between the two teams that play it.
Also known as the Ruhr Derby, Schalke and Borussia Dortmund give no space to each other in this heated competition.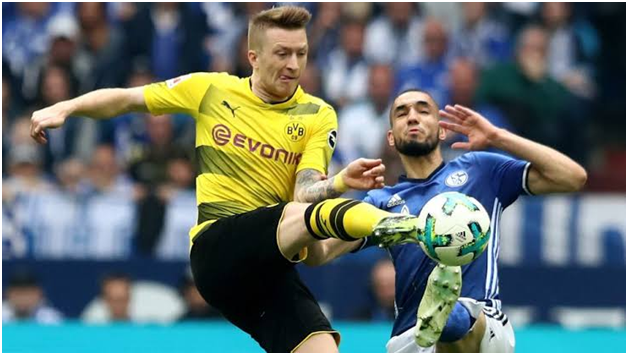 Many would argue that this clash is more emotionally charged than the other derbies mentioned above.
The Westfalenstadion that is home to Borussia Dortmund and the Vetlins−Arena that holds passionate Schalke fans has seen memorable demonstrations of love, anger, frustration and even violence over the years.
It may come as a surprise to new Bundesliga fans, but Schalke currently lead the derby wins.
58 wins compared to Dortmund's 51 and with 41 draws in between.
These two clubs, situated in a mining range, started their rivalry on 3rd May 1925.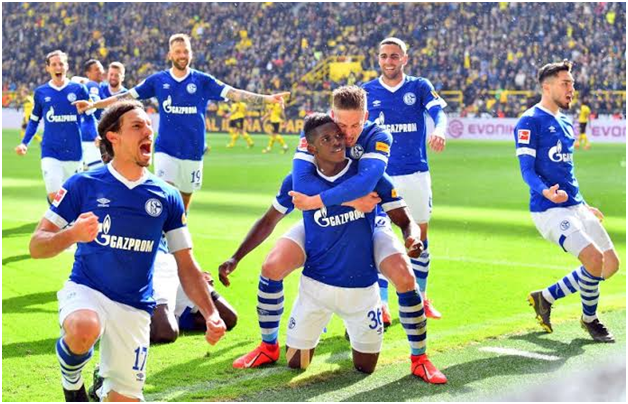 Schalke won 4−2 and their style of play was described as "man to man passing with beautiful flat control ball possession. "
Between 1936−1944, termed as the Gauliga Era after Dortmund built their new stadium, they were in for a hammering with 0−7, 4−0, 9−0, 10−0 losses.
It was finally on 14th November 1943 that Dortmund won their first game with a 1−0 scoreline.
This rivalry has continued for decades with Dortmund now playing catchup.
Currently, Dortmund need only 7 wins to go on level − and with their current form, they look likely to do so.
Notable names to have played for both clubs include Jens Lehmann and Kevin−Prince Boateng.
With the latest installment soon upon us, only time will tell if Dortmund can close that gap.