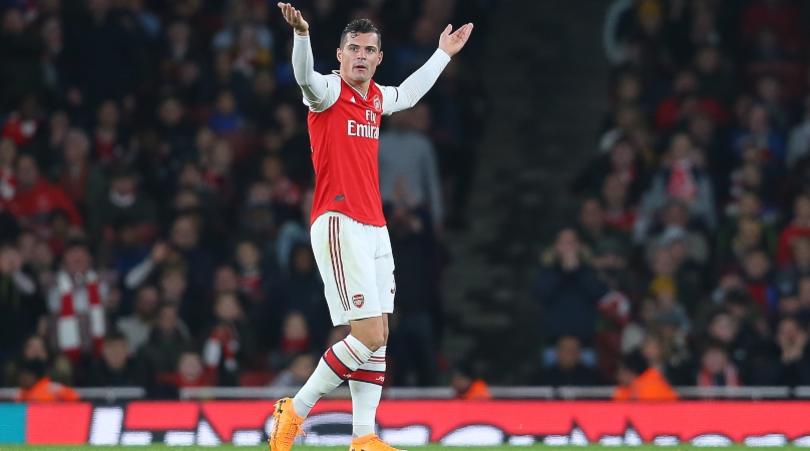 If you have been remotely following Arsenal's debacle this Premier League season, you might be baffled by the inclusion of Granit Xhaka in every starting XI when it comes to the Premier League.
Though it is easy to state that Xhaka isn't good enough to play for Arsenal and move on, that's not entirely true.
First, let's take a look at the criticism.
Errors leading to goal
In the 2018/19 season, Xhaka had two errors that led to goals.
Foul prone
Xhaka had a total of 10 yellow cards issued against him. Higher than his teammates.
Xhaka slows down Arsenal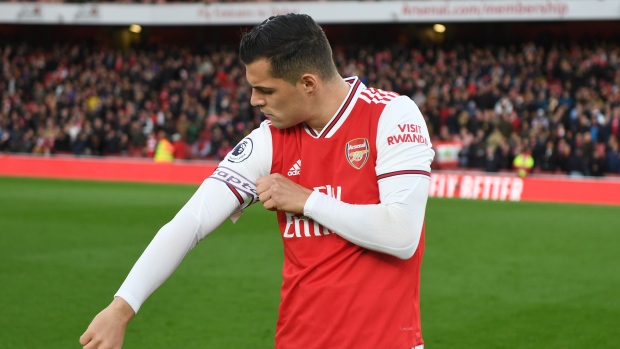 This is subjective, and cannot be proved statistically, but many think Xhaka simply slows down Arsenal's attacks.
Let's bust some myths.
To start with, Xhaka plays as a CDM. As a central defensive midfielder, his saving grace isn't his ability to create assists and provide through balls on a regular basis.
Xhaka regulates play in midfield and improves ball possession as well as rotation of play from one wing to another.
He has made 29 appearances and provided 2245 passes in 2018/19 − 10th most last season, in a list mostly comprised of defenders.
The only exception up top is Chelsea midfielder Jorginho, but anyone keen on stats wouldn't be surprised by this.
"But what happens when you keep passing from one side to another? "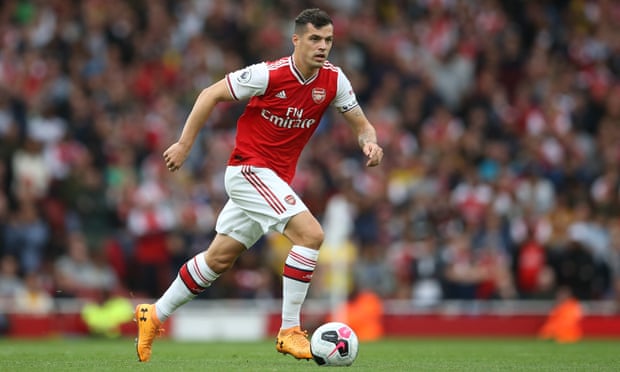 For someone that watches the match casually, wanting their team to score a goal every 15 minutes, it is hard to understand the complexity of what a well orchestrated midfield can do.
When you retain possession, you tend to put the other team under pressure. Psychologically and physically, the other team has to work harder to get the ball back.
And when players like Xhaka shift play from left to right or vice versa, they are relieving one wing from pressure, thus ensuring energy/stamina is conserved. If Daniel James kept attacking from his left side, Arsenal's right wing would be haplessly tired in the long run.
But there are some downsides of course.
Football can be cruel, and despite your tactical superiority, you can be a goal down thanks to a counter attack or individual error, or even worse, individual brilliance from the other side.
When this happens, it is logical for most fans to raise their hands up and ask what Xhaka
did the entire game.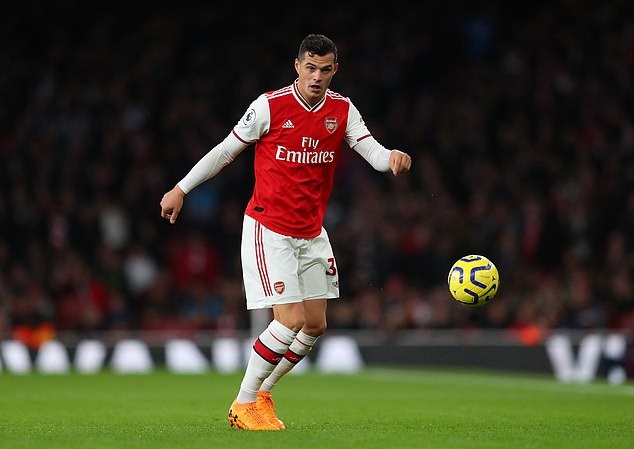 As for his errors leading to goal, it is important to understand that he covers for centre backs when they push forward, which means that the Swiss international is left alone if centre backs lose possession.
Hence, Xhaka is forced into making mistakes. There isn't much he can do in such cases.
This isn't a half hearted attempt at saving Xhaka's skin. His role as a CDM is crucial tactically and hence there isn't much credit given to him.
Of course there are moments when he has conceded needless fouls and given away unnecessary penalties, as recent as the NLD where he went for a two footed tackle on Son.
Will he be a Vieira? No, certainly not.
Can he control the midfield and refresh play? Definitely, but he won't be credited by every day fans. That's best left for pundits and experts.
And that, is the tragedy of being in a role not many can understand.