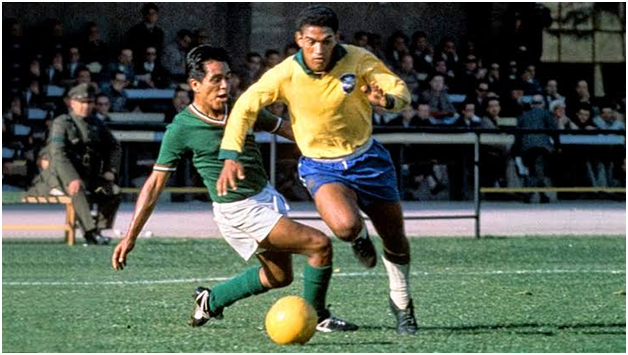 When you talk about Brazil's football team, how many great names can you come up with?
Pele, Kaka, Neymar, Ronaldinho, Roberto Carlos, Ronaldo, etc might be the fastest to pass through your mind.
But have you ever heard about Garrincha?
Born on the 28th of October in 1933, Manuel Francisco dos Santos, known more as Mane Garrincha (garrincha meaning little bird), was one of Brazil's most creative sparks.
A right winger in his playing days, he is regarded as one of the best dribblers in the history of the game.
He has played for historic clubs such as Botafogo, Corinthians, Flamengo and many others, but more than, it is his World Cup performances that have ensured people
remember him in Brazillian households.
An unsettling start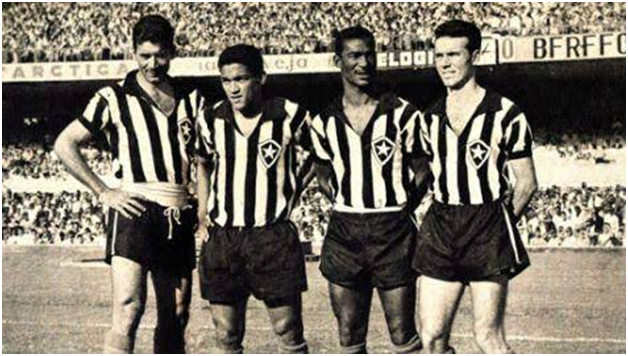 Pau Grande is where things started for Garrincha.
A district in Rio de Janeiro is where this legend would arise from, though not with a good start.
His right leg was 6 cm shorter than his left and the latter turned outwards. This led the doctors to call him a crippled child.
His father was an alcoholic and he was smaller in comparison to the kids of his age.
His nickname has various origins: some say it was given to him by his sister Rosa, who thought that he looked small like a little bird, whereas some say that the boy liked to hunt small birds with his friends.
Whichever be the truth, the nickname stuck.
Clubs take notice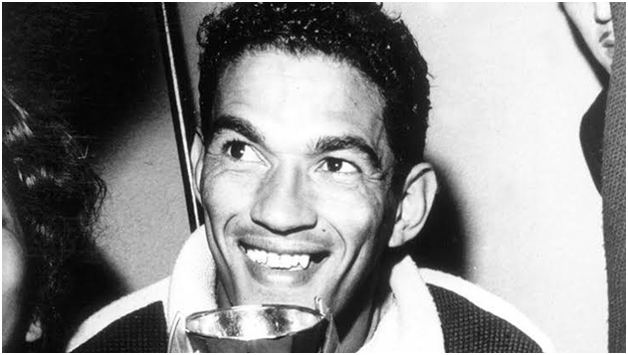 By the time he had signed for Botafogo in 1953, Garrincha was already married and had a kid.
Another remarkable training session story is of Nilton Santos, who was left bedazzled when Garrincha dribbled past him with relative ease.
He tried to convince Brazil to take him into the national team, but they had Julinho.
This is why he missed the 1954 FIFA World Cup.
Nonetheless, he scored a hat−trick on his first team debut and helped Botafogo win the Campeonato Carioca (20 goals in 26 games).
He played there for 12 years and moved clubs later on when his career was declining.
Clubs like Juventus, Real Madrid, Internazionale and AC Milan tried to sign him, but he stayed right at home in Brazil.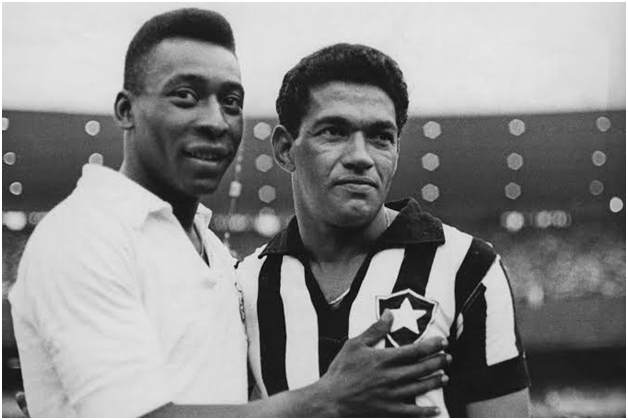 Now on the international stage
Brazil only lost one game when Garrincha was on the pitch. 50 international games between 1955 and 1966 was enough to cement his legacy as one of the greatest.
His carefree attitude in a game 10 days before the 1958 World Cup left coaches unhappy. This led to him being dropped for the first two games.
He was later picked to start against the USSR, one of the favourites.
Brazil coach Vincente Feola decided to attack from the kick off itself.
Garrincha received the ball on his side, dribbled past 3 players and took a shot which hit the post.
Just after that, he set up a chance for Pele, who hit the crossbar and caused problems for the Soviet Union.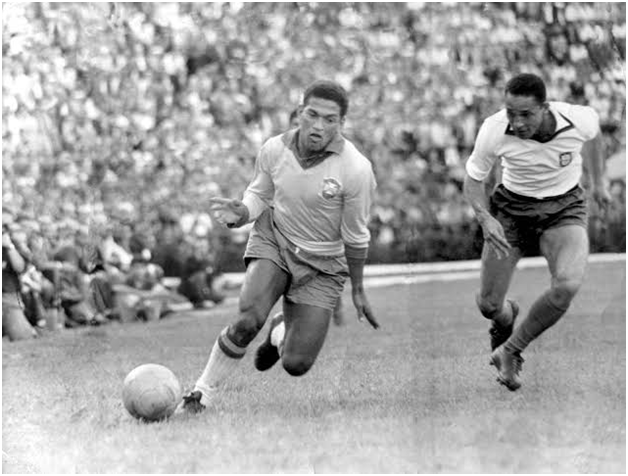 This passage of play is often referred to as the "best three minutes of football of all time."
Brazil won the match 2−0.
In their 1−0 win against Wales in the quarter finals, Mel Hopkins, the fullback declared that Garrincha was "a phenomenon, capable of sheer magic."
In the final, Brazil went 0−1 down to Sweden, but Garrincha helped equalize and later gain the lead through two similar crosses.
Brazil won the tournament for the first time, Garrincha was named one of the best players of the tournament and was also voted in the best XI.
But Garrincha was something else. While his country celebrated, he was surprised by the celebration, because he had assumed that the World Cup was a league like competition and that they would have to face all teams twice!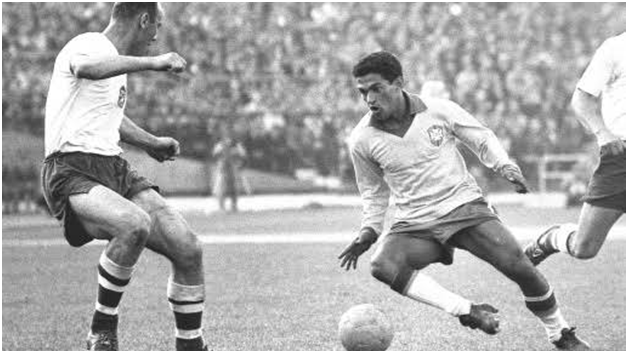 1958−1962 was tough on him on a personal level − drinking issues, mistresses, angry mobs, etc had put him in a miserable state.
That wasn't to be the nail in the coffin for him.
The 1962 World Cup was special. They say that only two men have single handedly won the World Cup − Maradona and Garrincha.
Pele suffered an injury and was sidelined for the rest of the tournament.
Garrincha took matters in his hand and gave one spectacular performance after another.
Quality crosses, headed goal, a banana shot; mayhem followed for the teams that faced him.
"He was Stanley Matthews, Tom Finney and a snake charmer all rolled into one."
Brazil faced Czechoslovakia in the final. Garrincha played despite suffering a severe fever and the team won 3−1.
He was voted the player of the tournament.
In the 1966 World Cup, he participated despite a lack of match fitness and a knee injury.
Brazil lost 1−3 against Hungary, Garrincha's last international match. They were
eliminated in the first round.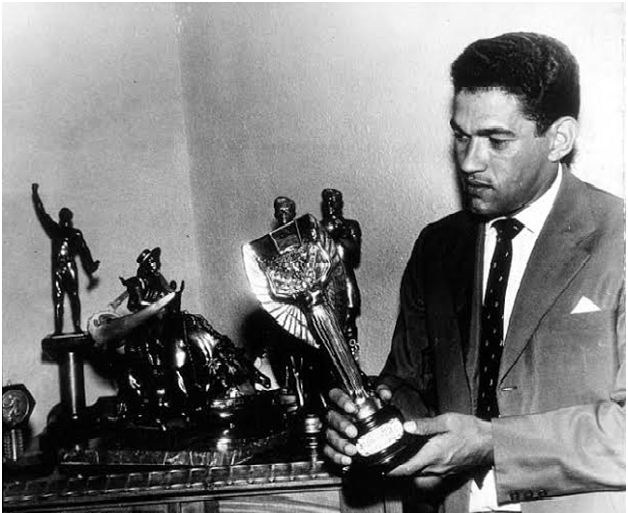 Death and legendary status
The issues this legendary right−winger faced are too many to write down.
He died of cirrhosis of the liver in 1983.
His last years were miserable and was the forgotten miracle thanks to the prominent rise of Pele.
But his funeral procession gathered millions of people.
"Here rests in peace the one who was the Joy of the People − Mane Garrincha."
That's what his epitaph read. Estadio Mane Garrincha is named after him, few movies were produced and his lifestyle has made a sad but necessary example for young players.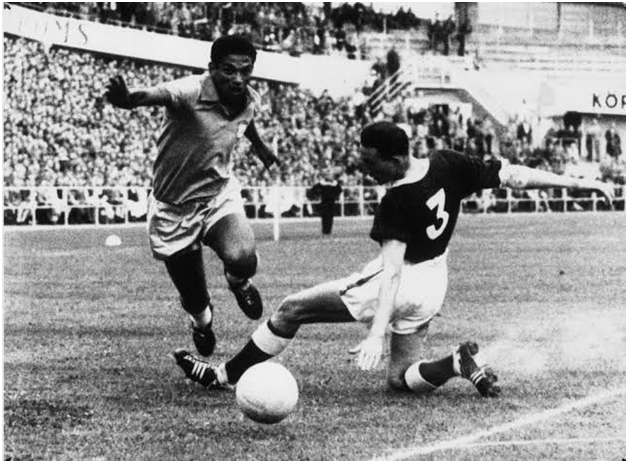 He could light up the Maracana
To call Mane Garrincha an entertainer would be an understatement.
He is well known for his ball control, innovation, imagination and chance creation.
The kind of player who could turn the game around in a few moments.
He was adored by the Brazillian audiences, who loved him for his carefree, childish spirit, that seemed more focused on giving joy to the people, rather than seeing through the monotonous nature of professional football.
There were times where he'd just toy with defences and care about people's 'oles.'
He had his demons, but nothing should diminish his spot as one of the most entertaining footballers of all time.