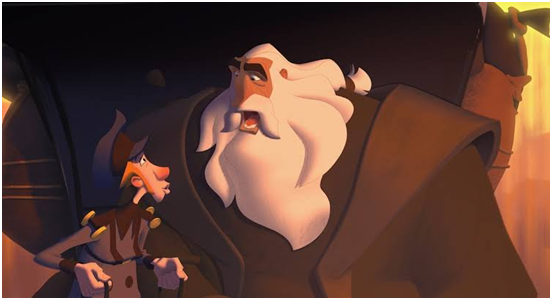 It's the most beautiful time of the year as Christmas will soon be upon us.
December hasn't been the usual cold affair like the previous years, so there goes our buildup of cozying up in a blanket and binge watching.
Nonetheless, we have the right thing for you if you are in a festive mood!
We've worked hard and spent hours on research (eh, just watching movies) to bring to you 5 of the best Christmas movies on Netflix.
These are not in any specific order, but we ho−ho−hope that you will like all of them!
Klaus
A Christmas comedy film, Klaus is a fun take on an alternate Christmas story that involves Jesper − a good for nothing postman and Klaus, a carpenter that makes toys, on the island of Smeerenburg.
Add two families that want Christmas to be spoiled for their own benefits, and you have a
good watch that will keep you hooked!
The Christmas Chronicles
The scene for this movie is set in Massachusetts.
Teddy and Kate Pierce are two kids that plan on catching Santa Claus.
Things go wrong and eventually right as the siblings then have to help Santa deliver these gifts!
The movie is a mix of realistic situations and imaginary folly − something that you might realize when working for an MNC.
A Cinderella Story: Christmas Wish
The fifth instalment of "A Cinderella Story" follows Kat Emerson, an aspiring singer−songwriter with big dreams and problems.
Due to trouble from her step−mother and step−sisters, she has to take up a job as a singing elf at Santa Land.
There she meets Nick, who's playing Santa, and the story progresses to create and fulfil the modern day iteration of the classic story.
Avoid if you dislike chick flicks, but if you're not ashamed, watch this with a pack of potato chips in one hand.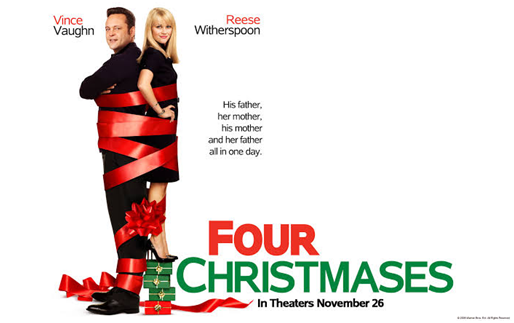 Four Christmases
Meeting your friends' parents on a festival day can be awkward for some.
Same goes for relatives on Christmas that bring in world politics and bad dad jokes.
But imagine spending such a joyous day with. . . four of your divorced parents.
Such is the situation for Brad & Kate. They are your regular San Fran couple that are cornered into doing irregular things due to these circumstances.
Add the oddities to the mix and you have some really comical moments along the way!
Arthur Christmas
When Santa Claus is unable to deliver a present, his nervous and clumsy son Arthur takes over.
He starts a plan to deliver a present to a little girl that was missed due to a technical glitch.
Can Arthur do this in 2 hours? Only time can tell.