How to play Housie Online? Kasa Kai Mumbai Housie, also known as Tambola, is
one of the most laid back yet rewarding games. In this article, we will teach you how
to play housie online with Kasa Kai Mumbai.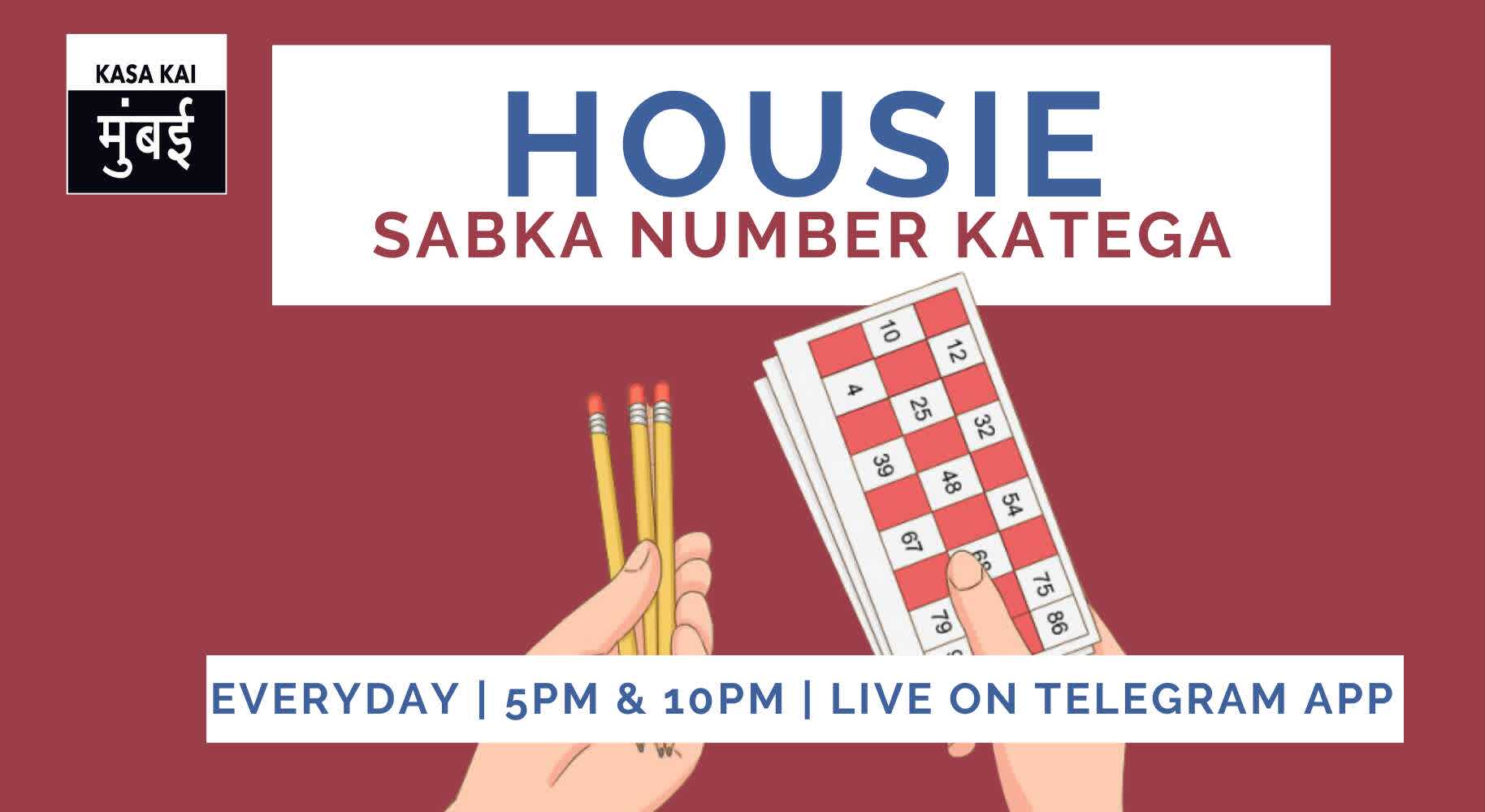 How to join online housie ?
Our housie events are listed on event centric platforms such as PayTM, Insider.in, BookMyShow and our website Kasa Kai Mumbai.
We play every day at 05:00 PM & 10:00 PM IST every day.
To join, find the registration links below:
Kasa Kai Mumbai | Insider | BookMyShow
Do note that registrations close 2 hours before the event starts.
How is online housie different from its offline variant ?
We host and play housie on the Telegram app.
Once you register, we take care of the rest.
Simply create a Telegram account and you will know when to join in.
Since our online housie takes place on Telegram, you can play at home without
taking the trouble to visit a place.
You can also play at a time that is comfortable for you.
Also, there's the convenience of looking up the numbers that have already been called.
How does a game of online housie take place?
Once we are done with the registrations, we assign tickets to everyone randomly.
People that have registered are added to the Telegram group 1 hour before the game.
We make a new group for every new game; the old one is binned.
The rules will be posted 30 minutes prior in the group.
Prize lists with total prize pool amounts are posted 15 minutes prior to the commencement of the game.
Numbers are generated using the Tamboola generator app. The gap between two numbers is 10−12 seconds. Fast internet speeds are preferred.
How do I claim a prize on online housie?
If you have won a prize, claim it by typing Yes / Kasa Kai.
Our team verifies the claim by verifying the ticket number, board and prize claimed.
The payouts are compiled and sent by 02:00 AM IST.
If you have any questions, you can send us a message on +91 9930931616